History 3816G / Digital Humanities 3902G:
Introduction to Digital History
Tuesdays, 6pm
Room UC-222
Contact me
Devon Elliott
delliot8@uwo.ca
Office Hours: Tuesdays, 4:00 - 5:00pm, Lawson Hall Room 1208 or by appointment
Discovering: Search and Information Trapping
Readings:

Discovering: Search and Information Trapping
Technologies:

Advanced Search
RSS Feeds and Feed Readers
The Visible Web
What is the the visible / searchable web?
Google
Web crawlers
Links
Metadata
What is the Invisible / Deep Web?
Traditional web searches (Google, Yahoo, Bing) only get at a very small fraction of data available.
Estimates are that the Deep Web is hundreds of times larger than the web we know.
robots.txt
What is the Invisible / Deep Web?
Data that needs to be accessed by a search interface
Results of database queries
Subscription-only information and other password-protected data
Pages that are not linked to by any other page
Technically limited content, such as that requiring CAPTCHA technology
Text content that exists outside of conventional http:// or https:// protocols
We've worked with sites like these already:

Boolean Search
Make more defined searches using Boolean operators. This form of logic notation can help narrow your search and find more specific results.
More complex search strings generally result in fewer results, unless you are using OR exclusively.
Common forms are AND, OR, or NOT but might be shortened by substituting symbols -- " ", +, -, |, !, etc. In some cases, wildcards might be used, such as * or ~.
INTERMISSION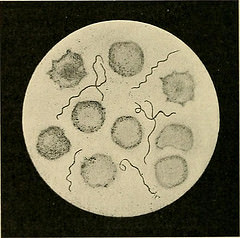 What is RSS?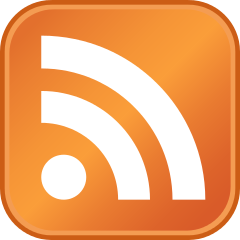 Rich Site Summary
RDF Site Summary
Really Simple Syndication
Use your browser to be notified when new content is available.
Essay Assignment
For next week, consider topics you might be interested in researching for your final project. Look for online sources related to your topic that you can use. We've covered some good examples, like the Internet Archive, in class, but try other sites as well. If you can't find sources on a topic, let me know, and I'll try to help.
While looking for sources, keep in mind some of the tools you've seen in the resources we've looked it -- you could get an idea of how you might use those sources in the context of this class.
Next week, we'll go over this project in more detail.
See you next Tuesday!
Have a great week!
Contact me at delliot8@uwo.ca or stop by Lawson Hall Room 1208 on Tuesdays, 4:00-5:00. I'm also available before and after class on Tuesdays, or by appointment.