History 3816G / Digital Humanities 3902G:
Introduction to Digital History
Tuesdays, 6pm
Room UC-222
Contact me
Devon Elliott
delliot8@uwo.ca
Office Hours: Tuesdays, 4:00 - 5:00pm, Lawson Hall Room 1208 or by appointment
Course Description
Digital History refers to the use of computers, computer programs, digital media and other electronic technologies to teach, communicate, simulate, preserve, access, analyze, research, present and publish interpretations of the past. In this course, students learn how to produce and present historical content online; how to find and evaluate digital primary and secondary sources; and how to use computational techniques to work with digital resources. No previous background in the subject is required.
Learning Objectives
Discover the range of historical sources, both primary and secondary, that are available in digital form
Learn to utilize sources that are 'born-digital'
Apply computational tools to the scholarly activities of discovering, annotating, comparing, referring, sampling, illustrating and representing (Unsworth)
Be able to critically engage with the emerging methods of digital history
Evaluate and determine strategies for historical practice with digital sources and tools
Assessment
1-2 page assignments 4 x 10% = 40%
Essay assignment = 25%
Presentation to class = 10%
Final Exam = 25%
Short Assignments
The short assignments are 2-page reflective reports on technologies that are introduced in class. In each case you will try a tool and write about the things that you liked or did not, about ways that the technology might be used to assist the historian in his or her work, and things that historians should be cautious or critically aware of when using the tool.
Essay
The essay assignment is a 2500-word paper on a specific topic using tools that were introduced in class to augment traditional historical research practices. You will use the computational analysis of sources to support or question claims made about the topic in the scholarly literature. More about this assignment and ways to approach it will be discussed in class.
Presentations
Each week, we'll be using new technologies to do historical work. We will also see online compilations of various tools used in the digital humanities. There are more tools than we'll have time to visit in this course, and new ones are continually in development and released. Part of working in this field is getting comfortable with that changing landscape, and to be willing to learn new tools that will hopefully help you do the job you'd like to do. Each week, some of you will present your work with a tool of your choice. Show us what it is, how it works, what you were able to do with it, and share your opinions on it.
Textbooks
There are no required textbooks to purchase for this course. The sources we use are available online. Sources and links are in the syllabus.
But ... Bring your laptops!
Each class, we'll be trying out new methods, tools, and sources. We will work on these together in class. If bringing a laptop to class might be an issue for you, please send me an email delliot8@uwo.ca, stop by during office hours on Tuesday (Lawson Hall Room 1208, 4:00-5:00), speak with me before or after class, or arrange a time to meet to discuss this.
INTERMISSION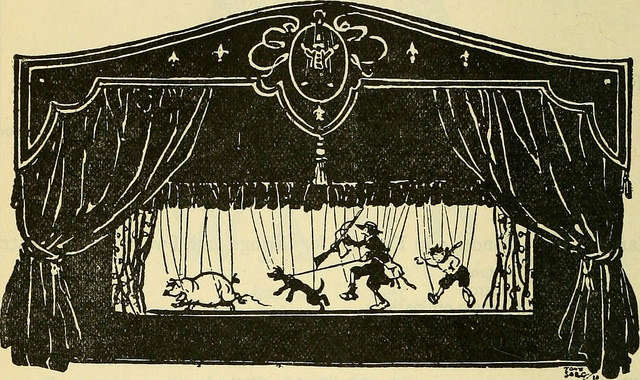 What are "primitives"?
... to refer to some basic functions common to scholarly activity across disciplines, over time, and independent of theoretical orientation.
... a guide to gathering, preserving, and presenting the past on the web.
... quantitative advantages—we can do more, reach more people, store more data, give readers more varied sources.
How is work in digital history entwined with digital media?
See you next Tuesday!
Looking forward to exploring these topics over the term with you.
Contact me at delliot8@uwo.ca or stop by Lawson Hall Room 1208 on Tuesdays, 4:00-5:00. I'm also available before and after class on Tuesdays, or by appointment.